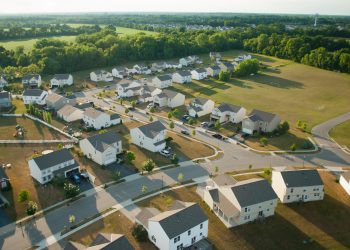 Looking to buy a home in Clark County, Ohio? Kim and Dave Marshall are here to help you! Let's begin with an overview of the home buying process!
Plan your home financing
Pull a free copy of your credit report at www.annualcreditreport.com. You can obtain your credit score and credit score tips at www.MyFico.com.
A good credit score improves your chances of mortgage approval, and helps you get lower interest rates on your mortgage!
Next, put your financial paperwork in order. Create a file including:
• Last 2 years of income tax returns
• Last 3 months of bank account statements, checking & savings
• Retirement account statements
• Recent paycheck stubs or direct deposit statements
• Proof of alimony or child support income, if you wish this to be counted
• List of your monthly debt obligations
Dream Home Finder
For detailed information on buying a home or property, please complete the form below describing the type of home or property you are looking for. Someone will get back to you as quickly as possible with your results!
Sign Up for email alerts to get listings in your inbox:
Now it's time to decide how much money you can put down on your home purchase. FHA-backed mortgages require as little as 3.5% down, so a small down payment isn't necessarily a problem. However, a larger down payment can give you more financing options. It also helps you establish equity.
If you are a veteran of the Armed Forces, you may qualify for a VA mortgage with very attractive terms. Ask your lender if they provide VA-backed mortgages!
If you are a first-time home buyer, there may also be grants available to help you. Visit the Neighborhood Housing Partnership of Greater Springfield for more information!
When you are ready to speak to a mortgage lander, contact The 2Marshalls! We know several local lenders who have excellent reputations. Of course, you are free to choose any lender you wish.
Your lender will examine your income, debts, assets, credit history, and work history. Be prepared to supply more documentation if your lender requests it. Your lender will provide a mortgage pre-approval based upon your financial abilities. It may be necessary to update your mortgage approval after 30 days. Always keep your approval active while you're shopping for a home!
Finding Your New Clark County Home
Once you know how much you afford, it's time to shop for your home! Kim and Dave Marshall will guide you throughout the home search process. To save yourself time, start with the questions below!
What location would be best for you? Consider your commute, the quality of the schools, access to shopping and dining, and local parks. Find an area that suits your family's lifestyle.
What are your priorities in a home? How many bedrooms and baths? Will you consider homes that need some repair or updating? Make a list of the must-haves. You may need to be flexible when it comes to what is available for the price.
Set a timetable for your home search. Be willing to spend a few hours each week touring homes for sale. Remember, mortgage pre-approvals expire, and mortgage interest rates can change. Once you have a pre-approval in hand, the clock is ticking!
Contact The 2Marshalls with your home search criteria and we will do the work for you, at no charge! We will find the ideal homes that suit your needs, and coordinate your viewing appointments to make efficient use of your time.
Browse Springfield and Clark County homes for sale on our website!
Making The Offer
When you've found the ideal home, make an offer! If you do not make an offer, you risk the home being sold to someone else! Here are tips to keep in mind from The 2Marshalls!
Make your best offer first. The seller may accept your offer, or counter it with another price. But if you make your offer too low, the seller may not bother to counter, and may reject your offer without further negotiation. This could ruin your chances of buying the home if another buyer is in the wings.
Include earnest money. Including a check with your offer shows you are serious about buying the home. It also shows you have confidence in your financial abilities. While earnest money is not a requirement, it helps get the seller's attention! If you include earnest money, these funds will be applied at the final closing.
Use appropriate contingencies. Common contingencies include the purchase being subject to final mortgage loan approval, and being subject to a satisfactory home inspection. If you have a home to sell before you can go through with a new home purchase, this must also be specified in your contingencies. We will help you!
Stay within your financial abilities. If you are not comfortable with the home price or terms of the deal, don't feel pressured to accept a contract that isn't right for you.
The Closing Process
Once your offer has been accepted, time is of the essence! There are several details to keep in mind:
You will need to purchase a homeowner's insurance policy that will be effective as of the closing date.
You will need to follow up with your mortgage lender to make sure everything is on track. Promptly supply updated financial documentation if your lender requests it.
IMPORTANT : Avoid taking out new loans or making major purchases during this time. Doing so could negatively impact your mortgage financing. Having a pre-approval does not mean your loan cannot be denied.
If you have requested a home inspection, be certain it is completed well in advance of closing. This way, if any issues arise, you can work them out with the seller.
You will receive an estimate of your closing costs. You may be able to "roll in" many of these costs into your mortgage. You also have the option of paying them out-of-pocket at closing.
At closing, you will be given many documents to review and sign. You will present a check for the mortgage down payment and any costs you are paying out-of-pocket. The Settlement Statement will identify the transaction elements and costs belonging to the buyer and seller. You should review all documents, and if you have questions, ask before you sign them. You will get copies of the documents for your records.
Title to the home will be transferred into your name and filed with the county records office. You will be given the keys to your new home! Congratulations!