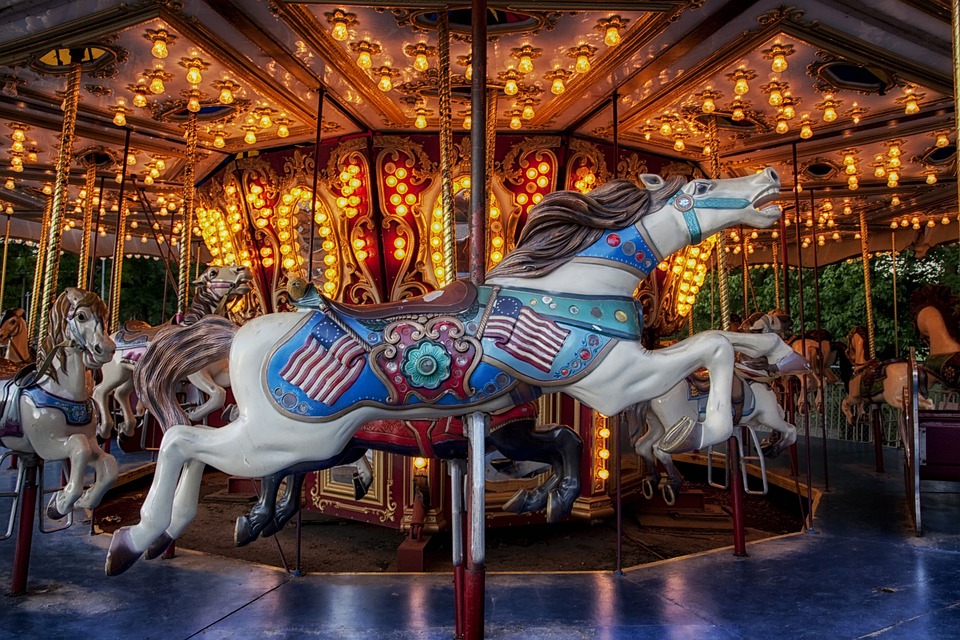 Summer fun is easy to find in Springfield! From beautiful Clark County parks and trails, to special events and hometown festivals, there's plenty of ways to enjoy outdoor activity. Here's a sampling of local events in July!
July 1: Independence Day Celebration & Fireworks - Clark County Fairgrounds, 4401 South Charleston Pike, Springfield. Free admission! (Parking fee of $6.00 on the grounds.) Gates open at 6 p.m. Live music begins at 7 p.m. with seating in the grandstands. Concessions vendors available. Fireworks begin at dusk, approximately 10 p.m.
July 6,13,20,27: Springfield Farmer's Market, 117 S Fountain Ave, Springfield. 9:00 a.m. to 12:30 p.m. Explore the offerings of local food producers, artisans and more! Arrive early for the best parking and selection!
July 14: KidsFest - Springfield Museum of Art, 107 Cliff Park Road, Springfield. 11 a.m. to 3 p.m. Bring the kids for this day of artistic exploration, with opportunities to perform and create art. Refreshments available for purchase. For more details call 937-325-4673.
July 17: Mutts Gone Nuts - A Canine Cabaret! Veterans Park Amphitheater, 250 Cliff Park Rd, Springfield. 8 p.m. Free admission, donations accepted! Frolicking fun with performing dogs demonstrating a variety of feats.
July 19 - July 26: Clark County Fair, 4401 South Charleston Pike, Springfield. A family tradition! Celebrate local agricultural and enjoy live entertainment, along with 4-H exhibits and special demonstrations. Admission $6.00 for adults. See the Clark County Fair website for the 2019 judging schedule and list of daily attractions.
There is also live music through various dates in July at the Veterans Park Amphitheater! Click here to see the full schedule of performances.
Springfield is a growing, dynamic community with much to offer. If you're considering a new home in Springfield or the surrounding area, let us be your guide! Our Clark County real estate experience and hometown service makes all the difference. Trust your home buying and selling needs to 2 Marshalls Real Estate – we're ready to help you!
Dave and Kim Marshall
2 Marshalls Real Estate

Contact Us
Dave: 937-215-9701
Kim: 937-450-6177